On 08/24/15 at about 7:20 PM, deputies responded to assist a California State Parks Ranger regarding a missing person. In the area of the Marshall gold discovery site, the deputy learned that 33 year-old Luke Matson of Vail Colorado went swimming about 3 hours prior and had not returned. Matson was last seen by friends floating downstream from Sutter's Mill. He did not appear to be in distress.
The deputy asked CHP helicopter H20 to fly the river in search for Matson as they checked shore area. By dusk, no one matching the description of Matson was found by air or land. Late in the day, deep parts of the river and shaded areas were difficult to see into. A secondary search was conducted late into the night. Matson was not located then either.
On 08/25/15 deputies from the Office of Emergency Services (OES) called-in the Swift Water Rescue team, part of the County's Search & Rescue. Eight members of the unit responded. At about 11:35 AM, a deceased male was located in the American River. The body was under about 12 feet of water, about 20 feet off shore, in the area of North Beach in Coloma State Park. Swift Water team members recovered the body and brought him to shore. The Coroner's Office was called in to investigate and the decedent was identified as Luke Matson.
A preliminary report lists the cause of death to be accidental by drowning. The final cause will be determined after the autopsy and toxicology reports are completed.
Lt. Tom Murdoch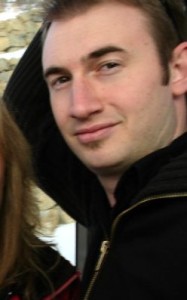 The photo of Luke Matson was provided by the family.