HIGH SCHOOL COACH ARRESTED
On Tuesday January 26, the El Dorado County Sheriff's Office School Resource Officer working at Ponderosa High School developed information that a coach at the school was possibly involved in an inappropriate relationship with a student from the school.  The School Resource Officer and Detectives immediately started a criminal investigation.  Upon further investigation it was confirmed that he had two inappropriate relations with students to include a sexual relationship. Today, that investigation resulted in the arrest of Ponderosa High School Water Polo Coach Shane O'Rourke.  O'Rourke is 22 years old and is a resident of El Dorado Hills.
O'Rourke has been the Water Polo Coach at Ponderosa High School for two years (2014 and 2015) and he was the Water Polo Coach at El Dorado High School in 2013.  O'Rourke was booked into the El Dorado County Jail on charges of Sex with Minor (under the age of 16), Contact with a Minor with the Intent of Committing Sexual Acts, and Possession of Child Pornography.
This is an active investigation and so far two female victims have been identified.  The El Dorado County Sheriff's Office anticipates there are more victims and we are asking that any other potential victims contact our Detectives at the following numbers:
Detective Prencipe (530) 642-4709
Detective Parker (530) 642-4711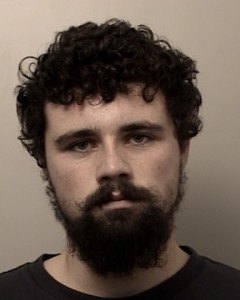 Shane Arthur O'Rourke