For Immediate Release
Lieutenant Jim Byers
Arrest for Rape
 On April 20th, 2016, the El Dorado County Sheriff's Office received a report from a confidential source regarding a possible rape of a juvenile female.
Deputies and Detectives conducted an extensive investigation and based on the results of this preliminary investigation, arrested 18 year old Romeo Andre Alfonso Vallar, a resident of El Dorado Hills, on multiple charges including rape.
Due to the age of the victim and the charges associated with this alleged crime, no further details are available for release per California Law protecting Victim's Rights.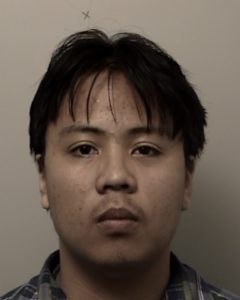 Romeo Andre Alfonso Vallar, DOB 8/15/1997