For Immediate Release
Lieutenant Jim Byers
Child Molestation Arrest
On April 27th, 2016, the El Dorado County Sheriff's Office received a confidential report of an inappropriate relationship between a 23 year old man, and potentially several girls, ages 13 to 17 years old.
Acting on the information given, an extensive and ongoing investigation was started by Patrol Deputies and Detectives.
As a result of this investigation, Robert Lee Edmonds, a 23 year old resident of Cameron Park, was arrested on charges of Child Molestation on May 5th, 2016, with potentially more charges pending.
This is an active investigation and the El Dorado County Sheriff's Office feels there may be other victims related to this person.  If anyone has any such information, please contact Detective Anthony Prencipe at (530)642-4709.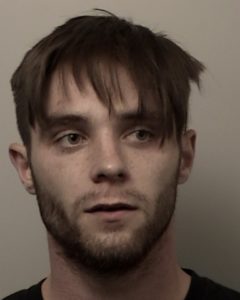 Robert Lee Edmonds, DOB 12-4-1992