For Immediate Release
Lieutenant Jim Byers
Arson Suspect Arrested
On 7/10/16, 2016, at 10:30 pm, the El Dorado County Sheriff's Office responded to a report of a verbal argument and possible arson fire at one the Sierra Oaks Apartment Complexes located of La Crescenta Drive.
When Deputies arrived, they contacted several residents that reported seeing a man that lived in the apartment complex start a fire near one of the air conditioning units to the building.  A husband of one of the reporting parties ran down with a fire extinguisher and put the fire out, and got into a verbal argument with the person that was seen starting the fire.
When Deputies checked the area near the air conditioner, they saw obvious signs of a recent fire.  Based on the description provided by the witnesses, Deputies recognized the suspect as 54 year old Michael Douglas Davis, who lives in the same complex.
Deputies contacted Davis and questioned him about the incident with CAL FIRE Law Enforcement Officers, who responded to assist with the arson investigation.
Based on the findings of the investigation, Davis was arrested on felony charges of arson of an inhabited structure, felony possession of arson material, and violation of probation.  Davis was booked into jail without incident.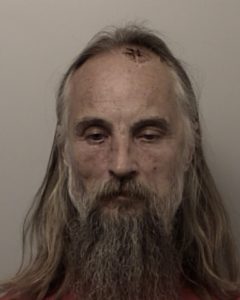 Michael Douglas Davis,  DOB 10-08-61