For Immediate Release
Sergeant Anthony Prencipe
On August 21, 2018, at 0215 hours, the El Dorado County Sheriff's Office responded to a call of a man that was found with a gunshot wound. The reporting party alleged that the man was found on the side of the roadway and driven to the parking lot of the El Dorado Savings Bank in Georgetown.  The victim was transported by air ambulance to a nearby hospital with life threatening injuries. After 5 days in the hospital, the victim succumbed to his injuries and was pronounced deceased on August 26, 2018.
The victim has been positively identified as Miguel Cazares Robles, a 30 year old from Puerto Vallarta, Mexico. Investigation into the incident by EDSO Detectives found that the shooting took place at a marijuana cultivation site near Georgetown, Ca believed to have ties to a Mexican drug cartel.  EDSO Detectives have been able to positively identify one of the suspects as Jesus Martin Munoz Castro, a 23 year old out of Sinaloa, Mexico.  Jesus is a Hispanic male, 5'10" tall and 150 pounds with black hair and blue eyes. Detectives are still working to identify multiple others involved and it is not believed that Jesus, or the others, are still in the area.
EDSO had previously asked for assistance in locating Jacob Sota. Jacob was found and interviewed regarding his involvement in this investigation. An arrest warrant has been issued for the arrest of Jesus Castro. Anyone with information regarding his whereabouts should contact EDSO at (530) 621-6600.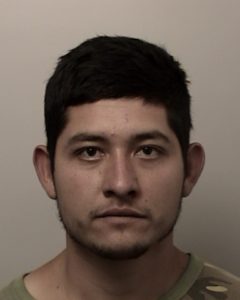 The attached photograph is of Jesus Castro.