On 08/16/15 at about 3:00 AM, deputies went to a residence in the 3400 block of Montero Road in Cameron Park to look for 38 year-old Ryan Walker. Walker was wanted for vehicle theft and an armed robbery that occurred on 07/03/15. He was also a suspect in other crimes to include a felony vehicle pursuit with deputies on 08/10/15.
Near the residence, 28 year-old Matthew Clark and a female adult were contacted for walking in the middle of the street at 3 AM. Showing signs and symptoms of being under the influence of narcotics, Clark was detained.
At the residence, deputies stopped Walker's girlfriend, identified as 25 year-old Leah Bucknell, a transient, as she was leaving the house. During the contact, Bucknell's pit bull went after the deputy. Bucknell used the dog to keep the deputy away. When other deputies arrived, the pit bull and Bucknell were finally detained safely in a patrol car.
As additional deputies arrived, a subject was spotted on the roof, trying to hide behind the chimney. The person was identified as Ryan Walker. He ran looking for an escape route and then started tearing off a roof vent to regain access to the house. After about 10 minutes, Walker calmed and deputies commandeered a ladder and talked him down. He was taken into custody without incident or injury.
In the driveway was a blue Toyota pick-up truck that was registered to a person in Pollock Pines. Deputies were unable to contact the registered owner that night. The following day, the owners reported the truck as stolen.
Matthew Clark was arrested for being under the influence of methamphetamine. He was released from jail with a citation. Leah Bucknell was arrested for obstructing a peace officer. She too was released with a citation. Ryan Walker was arrested and booked on two counts of vehicle theft, armed robbery, felony pursuit, burglary, and obstructing and resisting arrest. He is being held in the El Dorado County Jail without bail.
Lt. Tom Murdoch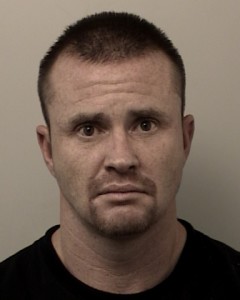 Booking photo of Ryan Walker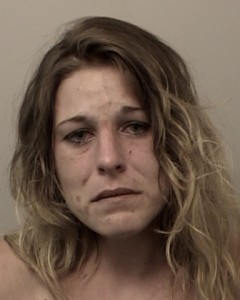 Booking photo of Leah Bucknell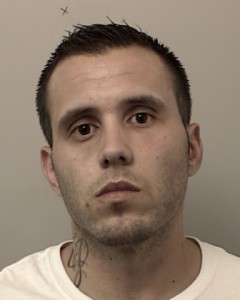 Booking photo of Matthew Clark