PRESS RELEASE
For Immediate Release
Late in the evening on February 4th, El Dorado County Sheriff's Deputies responded to a several 911 calls reporting a woman screaming in the 2700 block of La Crescenta Drive in Cameron Park.
Responding Deputies located a woman with serious burns to her lower body.  The woman was transported by paramedics to a local emergency room burn unit for evaluation and treatment.  Deputies determined that the burns were allegedly sustained during a domestic argument.
Detectives responded to assist with investigation of the incident and determined that 28 year old Cameron Park resident Curtis Menezes, the woman's boyfriend, had allegedly poured gasoline on her and set her on fire during a domestic argument.  Menezes was arrested on charges that included assault with a caustic chemical and he was transported to the Placerville jail where he is being held on $100,000 bail.
Any additional details or information relevant to the case can be forwarded to Detective Payne with the El Dorado County Sheriff's Department at (530) 642-4710 or payneb@edso.org.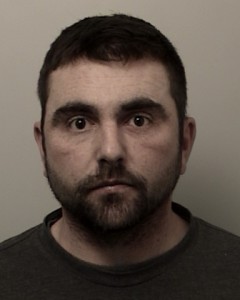 Curtis Menezes