​
During the early morning hours​ last ​Tuesday (​8/26/14​)​, a business in Cameron Park was burglarized by ​an ​​unknown person or persons. The responsible party pried the front door ​ open and then once inside, stole the cash drawer from the register​. The cash draw contained an undisclosed amount of cash.
During the burglary, the suspect was seen on video surveillance. ​ Although the photos are grainy, if you think you know who this is we could use your help.​
​Perhaps you overheard someone talk about committing a burglary, or you know someone with this build that dresses like this. Any information could help.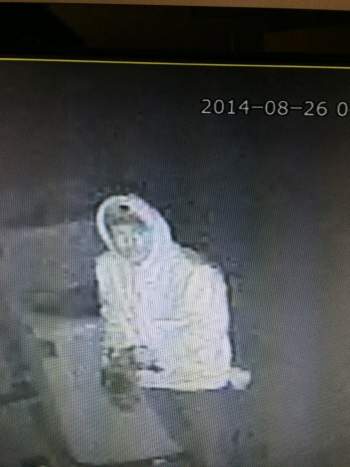 ​If you have any information regarding this event or the subjects invoved please call Deputy Jeff Sargent at 530-621-5151 x 8129 or Deputy ​Rich ​Horn at 530-621-5151 x8573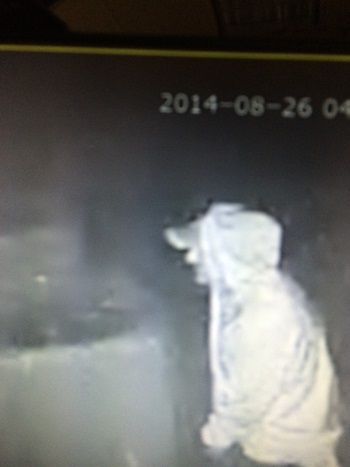 ​