For Immediate Release
Sergeant Tasha Thompson
On September 16, 2017, at approximately 8:00 pm, El Dorado County Sheriff's deputies were dispatched to a residence on Toyan drive in Diamond Springs for a reported assault.  The victim reported that several people came to his house and began a confrontation.  A physical fight ensued and the victim was stabbed. The suspects, Anthony Marquez and Richard Almeda, fled the scene in a vehicle prior to deputies arrival.
The victim was immediately transported to Marshall medical center and treated for his injuries.  Deputies began an intensive search for the suspects.  Within a short time, deputies located the suspect vehicle and developed information that Almeda and Marquez were located in a residence on Matrix Court, in Diamond Springs.  Deputies immediately responded to the area and surrounded the residence.  Initially, the
occupants refused to exit the residence after repeated requests.  After a short negotiation, Marquez exited the residence, leaving Almeda inside.  Detectives and the El Dorado County Sheriff's Office SWAT team were dispatched to the scene. Detectives began to interview all parties involved, as the SWAT team attempted to have Almeda exit the residence peacefully.  At approximately 3:30 am, after a five hour standoff, Almeda exited the residence and was taken into custody
23 year old Richard Almeda and 24 year old Anthony Marquez of
Sacramento were both arrested for assault with a deadly weapon
and booked into the El Dorado County Jail. The victim is recovering from his injuries.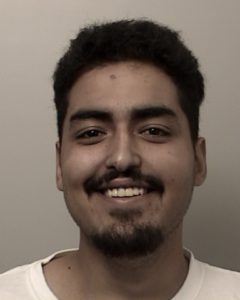 Booking photo Richard Almeda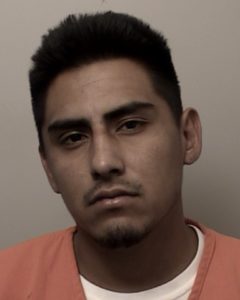 Booking photo of Anthony Marquez